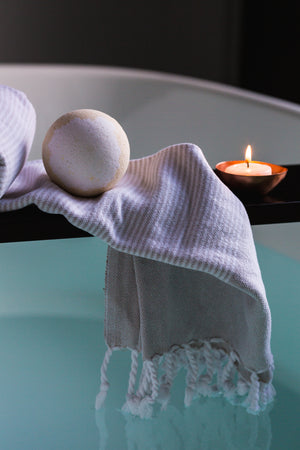 Welcome to The Soft Cotton Shop
We're here to bring beautiful, durable, hand crafted, silky soft towels and throws into your lives and homes. Our products are made in the district of Denizli, Turkey by artisans and masters of a centuries old craft.
What is a Pestemal?
Pestemals or Turkish towels (also known as hamam towels or foutas) are a bath towel with a difference. They are not thick and fluffy but that is the secret to their superior quality. 
They are flat-woven towels made from 100% natural high quality Turkish cotton and/or bamboo and linen fibres. Extra-long cotton fibres are used in the creation of pestemals making them stronger and more durable. 
Unlike regular towels which can harden over time, pestemals actually get softer, smoother and more absorbent with each wash.
Long lasting, lightweight, compact and easy care they are a must have for busy lives and homes.